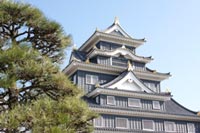 Okayama is the capital of Okayama prefecture. At the center of Okayama city, there is Okayama Castle and Korakuen Garden. Korakuen is the main feature of Okayama and chosen as one of the three most beautiful Japanese Gardens. Kurashiki is another popular travel spot in this area. It's Edo style town.
The area is known to be the birth place of the most famous japanese falktale of Momotaro. There are many Momotaro related spots in Okayama.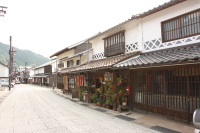 Maniwa area is located middle north of Okayama Prefecture. The entire area is surrounded by mountains, therefore, there are many beautiful natures, mountains, valleys, and Onsen. Hiruzen Highland is one of the major tourist spot in Maniwa, and also considered as one of the best highland in western Japan. You can enjoy winter sports in winter, and great hiking in summer. The water is pure which produce great tasty Soba and other local food.
Mimasaka (美作) area is located north-east of Okayama Prefecture. The entire area of Mimasaka is mountains. Therefore, there are many nature spots and Onsen. Tsuyama city also has many Onsen and natures. Not only beautiful nature and great Onsen, this area also has great historical site. Tusyama has great castle towns with many traditional houses and buildings. Ohara has also great remaining post town. Mimasaka is also known as the birthplace of Miyamoto Musashi. His birthplace has many Musashi related spots.