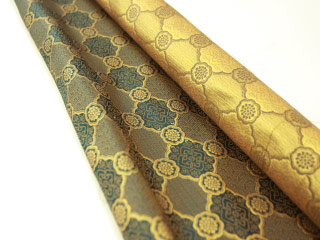 Silk Kinran: Traditional Diamond
Color: Light Green
This necktie is made from silk and golden thread. This fabric changes the saturation of its color by angle because of the light reflection. The silk also changes its color to valuable light as time goes by.
Price: 13,600 JPY
Size: 143cm long x 9.5cm wide.


Product Number : K007