Let's experience the Nature at Kiso
Hiking at Mt. Ontake


Looking for wild adventure in Japan? Let's visit Kiso Valley. Kiso is located in Nagano prefecture. It has a beautiful nature with many attraction to enjoy and experience nature. Mt. Ontake is one of the most popular mountain in Japan. It erupted last year, but now it is very quiet. There is no absolute safty with nature, but Mt. Ontake is one of the best mountain to climb. In Autumn, it has a beautiful Koyo Leaves.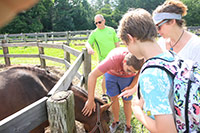 Horse Stable


Kiso Uma no Sato is a horse stable that breeds Japanese horses. You can feed them and touch them. With extra fee, you can enjoy horse riding. There is blueberry picking in this stable. This will be great family activities with your kids, too. In winter, it has also snowshoe trekking and winter horse riding. You can touch the nature here.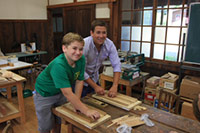 Wood Craft House


Kiso is also very famous for its wood craft works. At Kisofukushima Furusato Taikenkan, you can enjoy wood craft work and Soba making. The smell of the wood is nice and you can make your own chop sticks and other unique crafts here. Also, making Soba is very exciting. The Soba that made yourself are so tasty.



Also, Kiso has, rafting, camping, hiking with beautiful natures and waterfalls. It will be great spot for enjoy nature.