Winter Illuminations are every where in Tokyo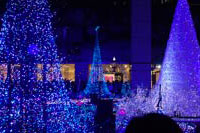 Caretta


Winter has arrived in Japan, and Tokyo has the light illuminations everywhere. Tokyo illumination is one of the main feature of Tokyo tourism. You can enjoy the beautiful light show in Tokyo Metro. Caretta Illumination is one of the greatest illumination in Tokyo. It is located near Shinbashi Station. It has a great concept every years. Every 30 min. it has a fantastic light demonstrations.




Tokyo station


Marunouchi also has one of the best illumination in Tokyo. At the Tokyo Station and Marunouchi street that is very famous shopping street and Wadakura park will have great light illumination. The lights of the city and designed lights creat the beautiful harmoney of the light in the night of Tokyo. On the other side of the Tokyo Station, Grandroof also has a beautiful illumination as well.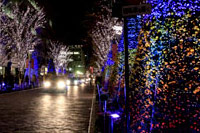 Odaiba


Odaiba will also has a giant Chirstmas Tree made from the led lights. In Christmas season, the rainbow bridge also will be lit with beautiful light. The light of Christmas tree, the rainbow bridge and Tokyo Tower on the far away will be one of the best combination of lights in Tokyo.



Also when you walk around Tokyo, there are winter illumination everywhere. So, enjoy the night of Tokyo in winter.