Hida-Takayama area is the north of Gifu Prefecture. The entire area is surrounded by mountains including Hida Mountains. Some of Hida Mountains are over 3,000m high, and because of these high mountains, Hida-Takayama area offers lots of beautiful natures. Takayama is the major tourist spot in this area, and its Edo style town is registered the Important Preservation Districts for Group of Historic Buildings. Another and the most famous tourist attraction is Shirakawa-go. It is also registered as the Preservation Districts. Moreover, Shirakawa-go is registered UNESCO world heritage site. Hida-Beef is very popular beef in Japan.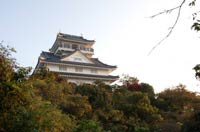 Gifu is the capital of Gifu prefecture. It is located not only in the center of the prefecture, but also center of Japan. Mino was the old name of this area, and many legendary Daimyo, such as Oda Nobunaga started their career from this area. Therefore, there are many ruins of Sengoku period in this area. Gifu Castle is one of those and many feature of Gifu. The battle of Sekigahara took place around this area. Around Gifu station is well developed with a huge shopping district. Japanese persimmon and carrot are main products in agriculture of this area.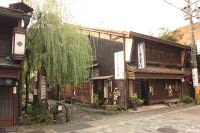 Mino and Gujo are located the center of Gifu prefecture. Both city has great traditional residence with many Edo style houses. Mino developed as the city of Washi paper. The merchants of Mino was very powerful, so they built the excellent houses in Edo period. Those houses are still remains in Mino and offers travelers great time traveling. Gujo is a castle town which still preserves great view of Edo period. Gujo is also very famous for its Dance. Gujo Odori dance very popular Bon Odori in Japan.

Nakatsugawa is eastern side of Gifu Prefecture. It is also called Ura-Kiso and has beautiful nature with Kiso River and beautiful mountains. Ena Valley is one of the popular tourist spot in this area. This area is located on Nakasendo road, and Magomejuku, one of the post towns, is remains and reconstructed with old style buildings. This area is one of the hottest area in Japan. This area is also famous for it ceramic. Over 50% of ceramic wares called Minoyaki are produced in Toki city, Tajimi city and Mizunami city.