Kiso and Ina valley is the southern area of Nagano Prefecture. It is surrounded by Minami Alps, Chuo Alps and Kita Alps. Kiso Valley is located between Kita Alps and Chuo Alps, and on the Nakasendo road. Tsumagojuku, one of post towns on Nakasendo, remains the traditional look of the post town in Edo Period, and became many of the tourist spot in this area. Forest Industry is very popular here. Ina Valley is located between Chuo Alps and Minami Alps. Tenryu river runs all the way from north to south. This area has stronger cultural connections between Aichi and Shizuoka than northern Nagano.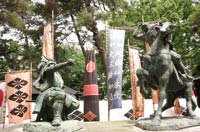 Nagano Basin is the located in north side of Nagano. It contains, Nagano City, Suzaka City and many towns around Shinano River. It is very famous for Apple. Zenkoji temple is the most popular tourist spots in Nagano Basin since Edo period. The temple is also the National Treasure of Japan. Around this area, people produce great Miso. Kawanakajima, one of the most famous battlefield in Japan, is located in this area.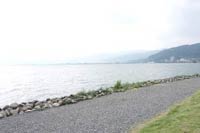 Suwa and Matsumoto are located in the middle of Nagano Prifecture. Lake Suwa is the main feature of this area. This area is surrounded by Kita Alps mountains and Tateshina Mountains. Both of mountains are very popular for hiking and climbing. In winter, lake Suwa frozen up completely. Suwa Shirne and Matsumoto Castle are the major historic site in this area. Matsumoto Castle is one of 12 existed remaining castle from Sengoku Period and also chosen as the national treasure of Japan.